Machinery Safety Information
OSHA Safety Regulations for Industrial Machines and Equipment
ANSI Standards for Light Curtains
Overview
With the release of
ANSI 11.19 (2010) - Performance Criteria for Safeguarding
, it consolidated all of the design, installation, operation and maintenance of Fixed Guards into a single American National Standards Institude (ANSI) standard.
In the 2010 release of
ANSI 11.19
there were two fundamental changes:
ANSI B11.19 (2010) now applies to ALL machines and equipment.
There is no longer any difference between the guarding standards for:

Point of Operation
Mechanical Transmission Apparatus


This significantly simplied the process of determining whether a guard met the current ANSI standads, as there is now a single unified standard for all safeguarding.
For more on the
ANSI B11.19 (2010)
standards release, see
ANSI Standards for Machine Guarding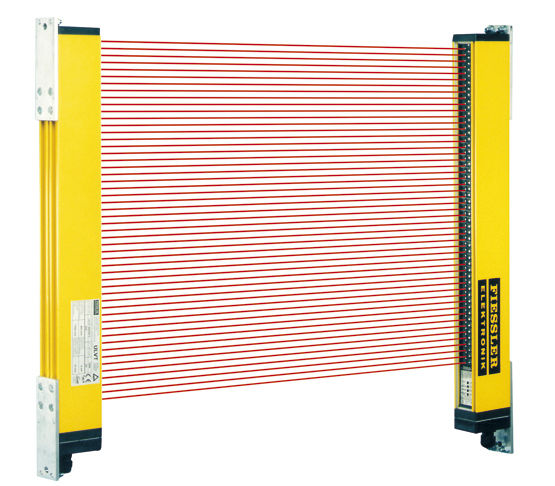 Light Curtains are a form of Presence Sensing Device (PSD). PSDs include any type of electronic sensing device, but the most commonly used PSDs are light curtains and area scanners.
Definition
Presence-Sensing Device (PSD):
A device that creates a sensing field, area or plane to detect the presence of an individual or object.
Performance Requirements
Within the
ANSI B11.19 (2010) Performance Criteria for Safeguarding
, there are a number of important requirements that apply to light curtains. These include:

8.3.2.4 The presence-sensing device shall protect individuals from hazards by initiating an immediate stop command to the machine control system when the sensing field of the device is interrupted during the hazardous portion of the machine cycle.

8.3.2.4 It shall require re-initiation of the normal actuating means prior to the start or continuation of machine motion.

8.5.2.2 Exposure to the hazard(s) shall not be possible by reaching over, under or around the sensing field of the presence-sensing device. Additional guards or safeguarding devices shall be provided to protect those areas.

8.3.2.2 The effective sensing surface shall be of adequate width and length so that an individual's entry into the hazard zone is detected.


For
ANSI B11.19
standards on fixed guarding, see:
ANSI Standard for Fixed Guards
For
ANSI B11.19
standards on interlocked guarding, see:
ANSI Standard for Interlocked Guards
For training on OSHA and ANSI methods of machinery and equipment guarding, see:
OSHA and ANSI Training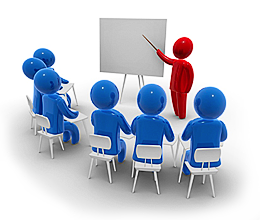 OSHA and ANSI Training
OSHA Training
Safety Training
Advanced, high-level training
Customized to your machines
On-site at your facility
Personalized to your needs
Taught by a machine safety expert

The most useful links, and the most helpful info for those using machinery and automated equipment.
There is a wealth of information within this site...
Useful Links
OSHA Regulations
: OSHA's complete set of regulations for general industry.
OSHA App
: An iPhone app with all OSHA Regulations.
Expert Witness
: An Expert in Machines, Manufacturing, and Automated Equipment.