Machinery Safety Information
OSHA Safety Regulations for Industrial Machines and Equipment
Electrical Safety for Machines & Equipment
Overview
Elecrical Safety is a complex topic, and difficult to cover in a short web-page. As a general comment, the OSHA regulations (listed below) were written 40 years ago, and as such are very much out of date. Instead, an electrical engineer should design his or her equipment per the
ANSI/NFPA 79 (2015) Electrical Standards for Industrial Machinery.
ANSI/NFPA 79 (2015) Electrical Standards for Industrial Machinery
is an excellent resourse, which covered all aspects of electrical design for machinery and equipment.
For machines and equipment being sold internationallly, the single best electrical standard is:
IEC 60204-1 Safety of machinery. Electrical equipment of machines. Part 1: General requirements.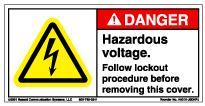 OSHA Regulations for Machine Safety
OSHA Regulations form the framework for Electrical Safety within the United States:
Subpart S - Electrical equipment and electrical hazards.
Section 147 -Control of Hazardous Energy (Lockout/Tagout)
Section 145 - Specification for Accident Prevention Sign & Tags
Further Resources and Links
The
National Electric Code (NEC)
contains some information important to machines and equipment. However, in most cases, the NEC defers most of the specific rule-making to
ANSI/NFPA 79 -- Electrical Standards for Industrial Machinery.
The ANSI standard that cover electrical ppersonal protective equipment (PPE) is
ANSI/NFPA 70E -- Personal Protective Equipment.
For training on ANSI Standards and OSHA regulations, see:
Electrical Safety Training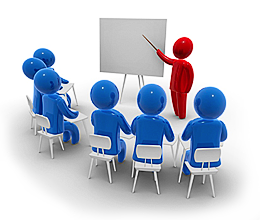 Electrical Safety Training
Safety Training
Advanced, high-level training
Customized to your machines
On-site at your facility
Personalized to your needs
Taught by a machine safety expert

The most useful links, and the most helpful info for those using machinery and automated equipment.
There is a wealth of information within this site...
Useful Links
OSHA Regulations
OSHA's complete set of regulations for general industry.
OSHA App
An iPhone app with all OSHA Regulations.
Expert Witness
An Expert in Machines, Manufacturing, and Automated Equipment.