Machinery Safety Information
OSHA Safety Regulations for Industrial Machines and Equipment
OSHA Regulations for Overhead Cranes & Hoists
What are the OSHA regulations?
OSHA sets many strict rules for overhead hoists, cranes, slings, and other lifting devices. The most important OSHA regulations include:
OSHA 1910.176 Handling Materials - General
OSHA 1910.179 Overhead and Gantry Cranes
OSHA 1910.179 Slings
These OSHA regulations can be found here:
OSHA Regulations
What are the ANSI Standards?
The American Society or Mechanical Engineers (ASME) and the American National Standards Institute (ANSI) have propogates a large number of regulations to expand and clarify the OSHA regulations, according to industry consensus. The most useful standards include:
ASME 30.2 Overhead and Gantry Cranes
ASME 30.7 Winches
ASME 30.9 Slings
ASME 30.10 Hooks
ASME 30.11 Monorail and Underhung Cranes
ASME 30.16 Overhead Hoists
ASME 30.17 Overhead and Gantry Cranes
ASME 30.18 Stacker Cranes
ASME 30.20 Below the Hook Lifting Devices
ASME 30.22 Articulated Boom Cranes
Rated Load
Cranes should clearly marked with the rated load. OSHA states:
1910.179(b)(5) Rated load marking. The rated load of the crane shall be plainly marked on each side of the crane ... and this marking shall be clearly legible from the ground or floor.
Modifications
Cranes should only be modified by a qualified engineer, or the orginal equipment manufacturer. OSHA states:
1910.179(b)(3) Modifications - Cranes may be modified and rerated provided such modifications and the supporting structure are checked thoroughly for the new rated load by a qualified engineer or the equipment manufacturer.
Qualified Operators
OSHA only allows trained operators to operate a crane, overhead gantry, or other hoist.
1910.179(b)(8) Designated personnel - Only designated personnel shall be permitted to operate a crane
Inspection
OSHA requires daily and monthly inspections of crane and hoist parts -- and the monthly inspections must be documented with a written certification record, which must includes the date of inspection, the signature of the person who performed the inspection and the serial number, or other identifier, of the part inspected.
Preventative Maintenance
OSHA also requires that companies establish a preventative maintenance procedures for crane, overhead gantry, or other hoist.
1910.179(l)(1) Preventive maintenance. A preventive maintenance program based on the crane manufacturer's recommendations shall be established.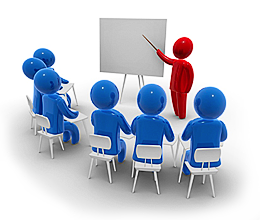 OSHA Training
Safety Training
Advanced, high-level training
Customized to your machines
On-site at your facility
Personalized to your needs
Taught by a machine safety expert

The most useful links, and the most helpful info for those using machinery and automated equipment.
There is a wealth of information within this site...
Useful Links
OSHA Regulations
OSHA's complete set of regulations for general industry.
OSHA App
An iPhone app with all OSHA Regulations.
Expert Witness
An Expert in Machines, Manufacturing, and Automated Equipment.