Machinery Safety Information
OSHA Safety Regulations for Industrial Machines and Equipment
OSHA Regulations for a Confined Space
What is a Confined Space?
Confined space
refers to an area which is enclosed with limited access which make it dangerous.
An example is the interior of a machine, which workers may enter for maintenance but which is not ordinarily a habitable space.
DEFINITIONS:
A Confined Space:
has limited or restricted means of entry or exit;
is large enough for a person to enter to perform tasks;
is not designed or configured for continuous occupancy;
has the potential for a significant hazard to be present.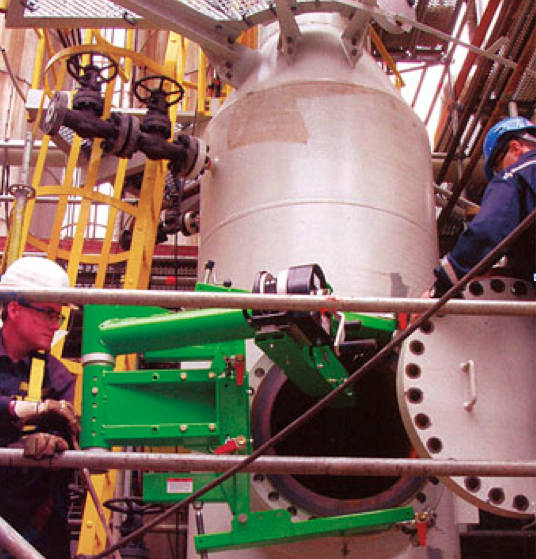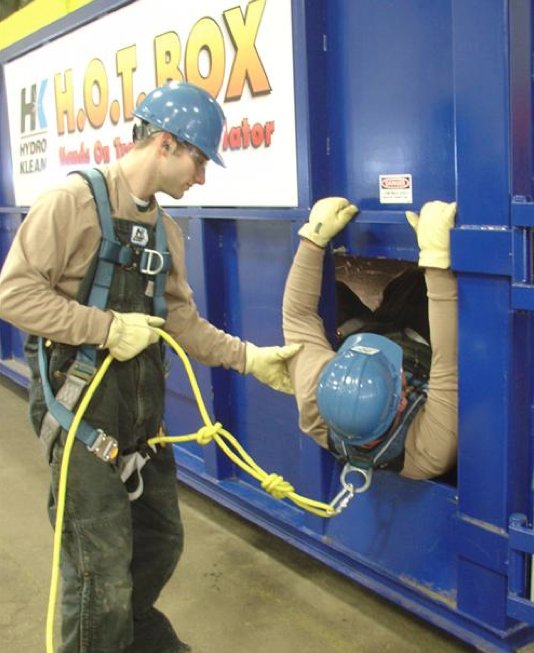 The 2 Types of Confined Spaces:
Non-permit confined space
means a confined space that does not contain any hazard capable of causing death or serious physical harm.
Permit-required confined space
means a confined space that has one or more of the following characteristics:
Contains or has a potential to contain a hazardous atmosphere;
Contains a material that has the potential for engulfing an entrant;
Has an internal configuration such that an entrant could be trapped or asphyxiated by inwardly converging walls or by a floor which slopes downward and tapers to a smaller cross-section; or
Contains any other recognized serious safety or health hazard.
What Does OSHA Require?
OSHA has many very stringent rules for confined spaces. Among these are:
1910.146(c)(1) The employer shall evaluate the workplace to determine if any spaces are permit-required confined spaces.

1910.146(c)(2) If the workplace contains permit spaces, the employer shall inform exposed employees, by posting danger signs or by any other equally effective means, of the existence and location of and the danger posed by the permit spaces.

1910.146(c)(4) If the employer decides that its employees will enter permit spaces, the employer shall develop and implement a written permit space program that complies with this section. The written program shall be available for inspection by employees and their authorized representatives.
Summary
Confined Spaces are VERY dangerous. Thus, OSHA has a lot of stringent rules that MUST be followed.
If you potentially have a confined space, it is important that you know and follow all the OSHA requirements.
For a 1-day training course on Confined Spaces for Machines and Equipment, held at your facility, see the following link:
Confined Space Training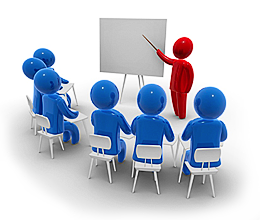 Confined Space Training
OSHA Training
Safety Training
Advanced, high-level training
Customized to your machines
On-site at your facility
Personalized to your needs
Taught by a machine safety expert

The most useful links, and the most helpful info for those using machinery and automated equipment.
There is a wealth of information within this site...
Useful Links
OSHA Regulations
OSHA's complete set of regulations for general industry.
OSHA App
An iPhone app with all OSHA Regulations.
Expert Witness
An Expert in Machines, Manufacturing, and Automated Equipment.