Manufacturing Safety.com
Providing Machine Safety Information & Training, Since 2002
Stability Technology, Inc. is a consulting company that was formed in 2002 by William Stamps Howard, as an engineering consulting company specializing in manufacturing. Due in part to the intense focus on efficiency and cost-reduction, many manufacturing companies gain competitive advantage by outsourcing engineering functions to specialists.

Stability Technology is a specialist in manufacturing, machines, and industrial equipment. We strive to provide the highest quality engineering consulting services to our clients, by employing only the most-experienced, highest educated people -- people who are specialists in their fields.

This website, manufacturingsafety.com, provides both information and training resources in the field of machine safety. Our niche is high-end, advanced training taught by experts.

We strive to provide to our clients the highest quality training. And our feedback and success speak for themself...

Most of our competitors offer dumbed-down, low-level training services such as on-line training, or videotaped training. Unfortunately this type of safety training provides almost no meaningful learning. Other companies employ inexperience trainers, people with little-to-no real life experience. We will never do this.


We guarantee you the higest quality training services, taught by a highly-experienced expert trainer.



Why We are Unique
We specialize exclusively in manufacturing safety - training geared to manufacturers.
We offer only advanced, high level training.
Our training is individually tailored, customized to your machines.
We can add any personalized training desired by the customer.
We teach on-site at your facility, or at our headquarters in Atlanta.
Training is provided in all 50 states across the USA.
Taught by a machine safety expert - an actual accredited expert in the area of machine safety.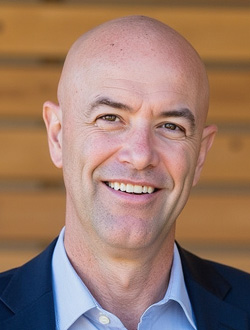 William S. Howard
William S. Howard
is a specialist in the design of machinery and equipment. He is an OSHA expert in machine safeguarding. He has personally designed hundreds of machines
-- over $100 million in total value --
which are currently operating across the USA and around the world, in over 30 countries.

Please feel free to call me with questions at:

Please note that because I travel frequently, I am often unable to pick up phone calls. But if you leave a message, I'll call you back within 24 hours. And I'll always respond to emails.
Join The Over 100 Companies That We've Worked With!
Hear What Clients Are Saying!
What I liked about the training course was the friendly learning environment, and the constant interaction."

William Howard had the ability to include a lot of information about safety of machinery without making it boring!

Kyle Bullis, Industrial Engineer, Sinclair International Inc.

Risk Assessments are now required in the USA, and William Howard shows you how to properly perform them.

Strongly recommended!

John D'Silva, Safety Technology Manager at Siemens Industry Inc.

What I liked about the course: The Big Picture of safety. All the parts of creating it. Highly recommended!"

Corey Long, Mechanical Engineer, Aggressive Tooling

I now have a clear understanding of what OSHA enforces, and how to use ANSI and other consensus standards, to design a safe machine.

Will Murray, Chief Engineer, Sinclair International

Wide ranging and very thorough! This course greatly expanded my knowledge of OSHA and ANSI standards.

Tim Moore, Senior Mechanical Engineer

Thanks to this course, I now have a very good understanding of how OSHA was developed, their operating structure, and the goal of ultimately creating a safe workplace!

I liked all of the part experience examples!

Russell Jensen, Industrial Engineer

This course greatly expanded my understanding of how OSHA is force of law, as well as the differences between OSHA and ANSI standards!

I liked the informed and friendly nature in which this training was presented!

Phillip Holland, Electrical Engineer, Aggressive Tooling, Inc.

What I liked best about the course: it gave information based off our specific field of work.

Josh Moore, Designer