Machinery Safety Information
OSHA Safety Regulations for Industrial Machines and Equipment
ANSI Standards for Machines & Equipment
ANSI Overview
The American National Standards Institute (ANSI) is a private, non-profit organization that administers and coordinates the U.S. voluntary standardization. ANSI's mission is to enhance both the global competitiveness of U.S. business and the U.S. quality of life by promoting and facilitating voluntary consensus standards, and safeguarding their integrity.
Formed in 1918, ANSI oversees the creation and use of thousands of safety standards that directly impact manufacturing businesses in nearly every sector: from industrial machinery to construction equipment, from dairy and livestock production to energy distribution, and many more. ANSI also actively engaged in accrediting programs that assess conformance to standards – including the globally-recognized cross-sector ISO 9000 (quality) program. There are over 9500 ANSI Standards covering a vast rage of areas, topics, industries, processes, machines and equipment.
The membership in ANSI is comprised of Government agencies, Organizations, Companies, Academic and International bodies, and individuals. In total, the American National Standards Institute (ANSI) represents the interests of more than 125,000 companies and 3.5 million professionals.
ANSI is the official U.S. representative to the International Accreditation Forum (IAF), the International Organization for Standardization (ISO) and the International Electrotechnical Commission (IEC). ANSI coordinates U.S. standards with international standards so that American machines and equipment can be used worldwide.
How Does ANSI Apply to Manufacturing?
In simple terms, ANSI represents the voluntary "industry consensus" stardards for best practices.
For Manufacturers and OEMs, the following ANSI standards are the most generally relevant and important:
ANSI B20.1 (2012) - Safety Standard for Conveyors and Related Equipment
ANSI/NFPA 79 (2015) - Electrical Standards for Industrial Machinery
NEC (2014)  - The National Electric Code (also known as ANSI/NFPA 70)
ANSI/NFPA 70E (2015) - Standard for Electrical Safety Requirements for Employee Workplaces
ANSI Z535.4 (2011)  - Product Safety Signs and Labels
ANSI Z535.6 (2011) - Product Safety Information in Product Manuals
ANSI/RIA R15.06 (2012) - Safety Requirements for Industrial Robots
ANSI B11.0 (2010) - Safety of Machinery – General Requirements and Risk Assessment
ANSI B11.19 (2010) - Performance Standard for Safeguarding
ANSI B55.1 (2012) - Packaging Machinery
ANSI 12100 (2012) - Safety of Machinery - Basic Concepts, General Principles for Design - Risk Assessment and Risk Reduction
ANSI/ASSE Z244.1 (2003) – Control of Hazardous Energy – Lockout/Tagout and Alternative Methods
For training on ANSI Standards and OSHA regulations, see:
OSHA and ANSI Training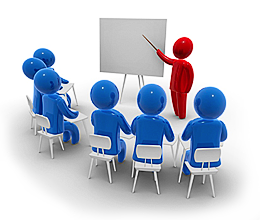 OSHA and ANSI Training
OSHA Training
Safety Training
Advanced, high-level training
Customized to your machines
On-site at your facility
Personalized to your needs
Taught by a machine safety expert

The most useful links, and the most helpful info for those using machinery and automated equipment.
There is a wealth of information within this site...
Useful Links
OSHA Regulations
: OSHA's complete set of regulations for general industry.
OSHA App
: An iPhone app with all OSHA Regulations.
Expert Witness
: An Expert in Machines, Manufacturing, and Automated Equipment.